Showbiz NoFLO Social Scene: SHERYL CROW AT DR. PHILLIPS CENTER FOR THE PERFORMING ARTS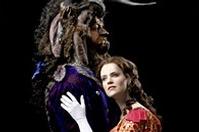 The Dr. Philllips Center For The Performing Arts Grand Premiere Weekend continued Saturday with a free concert by nine-time GRAMMY winner Sheryl Crow. For information about the Grand Premiere events or to learn more about the venue visit http://www.drphillipscenter.org/.
Sheryl Crow is a nine-time GRAMMY winner who has sold more than 35 million albums around the world and has performed duets with musical luminaries such as Sting and Mick Jagger, has been nominated for an additional 27 GRAMMYs and has released eight studio albums (seven charting Top 10, four of them platinum-plus), a quadruple-platinum greatest hits collection and a Christmas album. Her most recent album, Feels Like Home, captures the sound of a great and established artist enjoying a kind of fresh start. It features songs on which Crow collaborated with her longtime guitar player and frequent co-writer Jeff Trott (with whom she co-wrote such past Crow classics as "If It Makes You Happy," "My Favorite Mistake" and "Every Day Is A Winding Road"), as well as such Nashville songwriters as Chris DuBois, Luke Laird, Natalie Hamby and Chris Stapleton, among others. Crow has a combined 40 Top 10s on the Billboard Hot 100, Adult Top 40, Adult Contemporary, Mainstream Top 40, Triple A (with the most No.1 singles among women in the chart's 17-year history) and Hot Country Songs charts, Crow can also count a Top 20 solo country single to her long list of accolades. Her current single, "Callin' Me When I'm Lonely," is Top 40 and climbing.