Underscore Theatre Company announces "The Guide to Being Single" A World-Premiere Musical to Dec 7th at Collaboraction Theatre, Room 300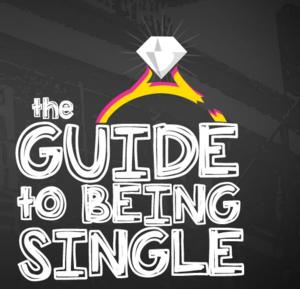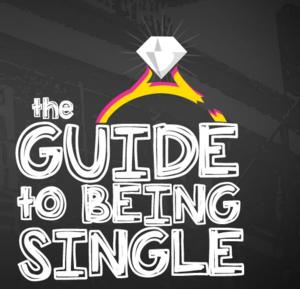 Underscore Theatre Company Artistic Director Alex Higgin-Houser and Executive Director Laura Stratford announced the title of their fall 2014 production, The Guide to Being Single, a new musical romantic comedy created by Chicago duo Kaitlin Gilgenbach (book) and Alexi Kovin (music and lyrics). As a part of Underscore's mission to foster the continued development of Chicago's growing musical theatre creator community, the company has chosen to debut Guide as the first production of its first Jeff-eligible season.
Set in the Wrigleyville neighborhood of Chicago's North side, The Guide to Being Single follows six close friends as their search for love, sex, and professional success is disrupted by the arrival of a new kind of relationship book by an anonymous author. Part pick-up artist's handbook, part self-help anthology, the titular Guide to Being Single presents a simple set of rules that, when followed correctly, allow the reader to have "entanglements…without getting entangled." Directed by Underscore Executive Director Laura Stratford, with Music Direction by Producing Artistic Director David Kornfeld, The Guide to Being Single is a witty, distinctly rom-com flavored exploration of the modern dating scene.
"In choosing this piece," said Underscore Artistic Director Alex Higgin-Houser, "we saw an opportunity to highlight not only a fantastic piece of writing, lyricism and composition, but also to stage a work that focuses on the Chicago of right now. It is set in Chicago, was created by Chicago artists, developed by a Chicago theatre company, and will be brought to life by a team of Chicago performers, designers and musicians. Chicago is as much a character in Guide as any other, with the Wrigleyville bar scene as a constant backdrop, and the Chicago Cubs as a major presence in every character's life. While The Guide to Being Single certainly does not aim to capture the totality of life in Chicago—it's a romantic comedy about residents of Lakeview, for heaven's sake—it presents a sincere and hilarious take on a story many of us know all too well: looking for love in a city where nothing is certain…except for not winning the World Series."
Produced by Underscore Theatre Company, performing at Collaboraction Theatre's Room 300 (1579 N Milwaukee), The Guide to Being Single runs November 8th-December 7h, 2014. Tickets and showtimes are available at http://www.underscoretheatre.org. Preview tickets (Nov 8th and 9th) are $10 online or pay-what- you-can at the door, and regular-run tickets (Nov 11th-Dec 7th) are $20, with discounts available for industry professionals, students, and professional baseball players who have not won a pennant. Members of the press are invited to attend our opening night performance on November 11th, with a reception beginning at 7pm, performance at 7:30pm. 
FOR IMMEDIATE RELEASEAbout Underscore Theatre Company – Founded in 2011, Underscore Theatre Company is a team of producing artists dedicated to exploring stories of power and resonance through a musical lens; fostering the development of new musicals; and bolstering Chicago's role as a national leader in musical theatre. Since its creation, Underscore has produced 13 world-premiere musicals in Chicago. In 2014, Underscore created the Chicago Musical Theatre Festival, which in collaboration with 8 other theatre companies produced 8 new works by Chicago artists. For Underscore's 2014-15 season, Underscore will present two new full-length musicals created by Chicago composers and lyricists, as well as an expanded festival.
The composer Jean Sibelius said, "Music begins where the possibilities of language end," and we fully embrace this mentality in our work. We believe musicals offer something more than other performing arts, with music, text, and actors' interpretation coming together create a transcendent experience for performers and audience alike.
About the Authors
Kaitlin Gilgenbach (book) is a Florida-born and Chicago-based playwright and performer. She's had sketches produced in Declaration of Desperation and Spring Forward at the Skybox and a ten-minute play, "Fly Away," produced as part of the preTENd Festival (NU). She's taken writing classes at Second City and iO and graduated from Northwestern University. She supports herself and her cat, Stella, by waitressing at a brewpub.
Alexi Kovin (music and lyrics) is a Chicago-born and raised composer, lyricist, and singer. Previous works include her song cycle, You Know That Feeling, which was written and produced at Northwestern University in 2012. At Northwestern, she also had the distinct pleasure of writing songs for the Waa-Mu Show throughout her time there. Now graduated, Alexi is writing and performing in Chicago. She can often be found singing at Davenport's Piano Bar and Cabaret or notating music at 3 in the morning.