Orlando Ballet's "Contemporary Wonders" Is Artistic Gold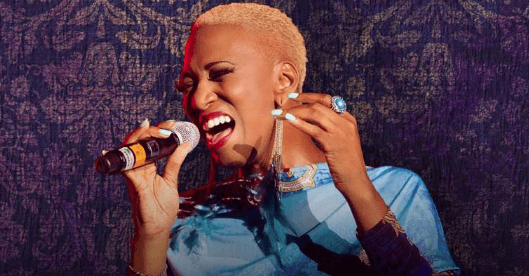 Reviewed By: Michael J. Roberts
As the curtain closed on a triumphant opening night of Orlando Ballet's final program of the season "Contemporary Wonders", it became evident on the third standing ovation that this company has become one of the finest in the country in both talent and scope.  Staging three unique and stylistically varied premieres, Contemporary Wonders spotlights how this organization has embraced creative diversity, trusting its patrons to re-examine the common bounds of the art form.
First, in From Foreign Lands and People, (commissioned by the Colorado Ballet in 2005) New York choreographer Jessica Lang creates a Tharp inspired piece using five black pillars that the dancers move at different intervals all underscored by various Schumann piano concertos. Each new configuration invokes seemingly organic movements from the dancers, and showcases the talents of company members Alberto Blanco, Daniel Benavides, Anamarie McGinn, Kate-Lynn Robichaux, Aracdian Broad, Jinho Won, Adam Boreland and Hitomi Makamura.
Next, Artist-in-Residence Arcadian Broad previewed his often inspired Mad Hatter's Wonderland, where the story of Alice is reimagined and told instead through Hatter's perspective. This shift allows for some great character development not found in the classic telling of the fable. Mr. Broad's vision is grand and his Hatter is deliciously complex.   Highlights of the work showcased Nick Patterson as the bouncy White Rabbit, Taylor Sambola as an in command Red Queen, Kate-Lynn Robichaux (Alice) and Broad's connected pas de deux, Boris Ceballos and Andre Gallon in perfect tandem as Tweedle Dee and Tweedle Dum. To prove there is seemingly to end to Mr. Broad's talent, he has penned a magnificent and dark score (which could very well end up being developed separately) befitting Lewis Carroll's wondrous and macabre tale.
To close the evening, Artistic Director Robert Hill and vocal powerhouse Sisaundra Lewis (The Voice Alum Season 6) premiered Love Is, combining classic love songs with modern movement. This is where the evening went from delicious to divine. Backed by her band, Ms. Lewis commanded the stage with standards such as (Where Do I Begin) Love Story, Killing Me Softly, Get Here as well as what is now the definitive version of Paul and Pasek's Never Enough from The Greatest Showman.
Sporting short blond hair and dressed to the nines with a white beaded gown that would make Evita jealous, Ms. Lewis contains a voice that is pure, controlled and unadulterated power, reminiscent of the great Shirley Bassey.
As Ms. Lewis sang about love, Mr. Hill's choreography brought out the soul of the songs, allowing the unique abilities of his company members to be showcased. Only in that live space could you feel how music is interpreted, then carried through a dancer out to an audience. It was a shared experience of pure electricity.
The process of how Mr. Hill creates art with his company members shows why the Orlando Ballet succeeds where many others fail. Mr. Hill has an innate trust and respect for the creative process, which he in turn gives to his dancers. This trust allows the company of dancers to explore, grow and evolve.
It is in that framework that art can be challenged and moved forward, breaking the conceptions of what is expected, not only of the performer, but of the audience as well.  As such, the Orlando Ballet has also become a contemporary wonder.
Orlando Ballet presents CONTEMPORARY WONDERS, at Dr. Phillips Center for the Performing Arts, 445 S. Magnolia Ave., Orlando, Florida.
Performances: Saturday, May 5 @ 8pm;  Sunday, May 6 @ 2pm
Tickets: orlandoballet.org or drphillipscenter.org