FIRST DATE, THE BROADWAY MUSICAL COMEDY, Plays Royal George Cabaret Beginning February 5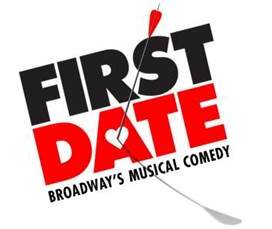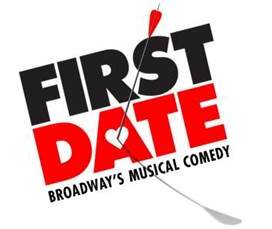 FIRST DATE, Broadway's new musical comedy about the most dangerous human endeavor in existence, the dreaded blind date previews at the Royal George Cabaret, 1641 North Halsted, Chicago previewing on Feb. 5 and opening Feb. 12 for a limited engagement. FIRST DATE features a book by Austin Winsberg ("Gossip Girl") and Music and Lyrics by Alan Zachary and Michael Weiner (Secondhand Lions, Twice Charmed). The musical comedy is produced by Jeanne McInerney and First Date, LLC, and will be directed by J.R. Rose, with musical direction by Elizabeth Doran and choreography by Becky DeDecker. At a rapid-fire 90 minutes, FIRST DATE is a lighthearted, funny and romantic show featuring a stellar ensemble cast.  The musical is perfect for a real first date, a girls' night out or just a fun and entertaining experience at the theater.
The New York Times said that FIRST DATE had "The audience was erupting in guffaws!"  Associated Press enthused "Madcap fun!" Variety called FIRST DATE "Flat-out ingenious!" The Hollywood Reporter called it a "Winning crowd pleaser." The Seattle Times said "Terrific – snappy and irreverent!" WNBC raved "You walk out feeling as if you've gotten lucky!" Even E!'s Giuliana Rancic tweeted "Fab! Amazing musical. A must see!" The production was awarded four Footlight Awards, including Best Musical.
When blind date newbie Aaron (Charlie Lubeck, The Glee Project, Season 2) is set up with serial-dater Casey (Dana Parker), a casual drink at a busy New York restaurant turns into a hilarious high-stakes dinner. As the date unfolds in real time, the couple quickly finds that they are not alone on this unpredictable evening. In a delightful and unexpected twist, Casey and Aaron's inner critics take on a life of their own when other restaurant patrons transform into supportive best friends, manipulative exes and protective parents, who sing and dance them through ice-breakers, appetizers and potential conversational land mines. Can this couple turn what could be a dating disaster into something special before the check arrives?
FIRST DATE had its World premiere at ACT/5th Avenue Theatre in Seattle in 2012. It opened on Broadway at the Longacre Theatre starring Zachary Levi and Krysta Rodriguez on August 8, 2013 and played for five successful months.
The talented ensemble includes Cassie Slater, Anne Litchfield Calderón, Shea Coffman, Adam Fane, and John Keating.  General management is by Chicago Commercial Collective, scenic design is by Thad Hallstein, costume design by Raquel Adorno, lighting design by Brandon Lewis, sound design by Dave Huizenga, props by Lisa Griebel, and stage management by Julia Zayas-Melendez.  Belina Mizrahi serves as the production manager and Julie Ann Robinson, the associate director.
The performance schedule is as follows: Thursday at 7:30pm, Friday at 7:00 and 9:30pm Saturday at 5:30 and 8:00pm and Sunday at 3pm. Tickets range from $15 to $59, and go on sale on Friday, December 19. Visit www.firstdatechi.com for tickets and more information.