ArtReach Educational Theatre to Presents Disney's TARZAN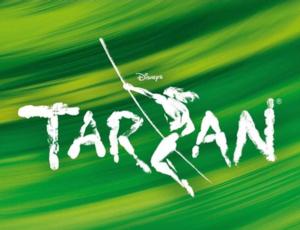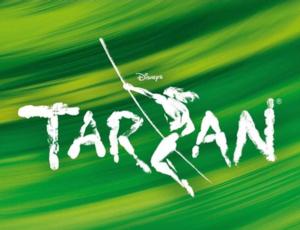 ArtReach Educational Theatre is staging Disney's Tarzan. Music by Phil Collins, Lyrics by Marshall Barer, Book by David Henry Hwang. Based on the story Tarzan of the Apes by Edgar Rice Burroughs and the Disney film – Tarzan. Performed by a Cast of Chicago Professional Actors and the Students of the ArtReach Theatre Mentoring Program.
Shows will be performed on Friday, October 17th at 7:30pm, Saturday, October 18th at 7:30pm, and Sunday, October 19th at 3:00pm at The Leela Arts Center in Des Plaines, IL. Tickets are $16 in advance, $18 at the door. For Ticket Info please call (630) 808-5852 or consult our website at www.artreachspotlite.com
Tarzan is based on Disney's epic animated musical adventure and features heart-pumping music by rock legend, Phil Collins. Washed up on the shores of West Africa, and infant boy is taken in and raised by gorillas. Apart from striving for acceptance from his ape father, Tarzan's life is mostly monkey business until a human expedition treks into his tribe's territory and he encounters creatures like himself for the first time.
The production is being directed and choreographed by Dan Walsh (of Chicago) with Assistant Direction by Jonah Parra (of Chicago), with Musical Direction by Jessica Harrigan Texidor (of Chicago).
The cast includes Jonah Parra (of Chicago) as Tarzan, Rhiann Owen (of Algonquin) as Jane, Joanna Ferrin (of Streamwood) as Kala, Jonathan Stamper (of Chicago) as Kerchak, Vinny Prisco (of St. Charles) as Porter, Dan Walsh (of Chicago) as Clayton, Tony Uzzle (of Algonquin) as Snipes, Jodie Lloyd (of Itasca) as the Jaguar, and Sophie Kaegi (of Palatine) as Young Terk . Sharing the role of Young Tarzan are Kevin Foss (of Palatine), Peter Johns (of Palatine), and Sam Gould (of Palatine). Sharing the role of Terk are Victoria Walsh (of Palatine), Isabel Kaegi (of Palatine), and Rose Gould (of Palatine).
The mission of ArtReach Educational Theatre is to expose children to all aspects of theatre, music and dance. We accept any child from Beginner to Advanced performing levels with a genuine interest in the arts from age 5 through high school. All children are challenged and encouraged. We offer Private Voice Lessons, Dance and Acting Classes, Advanced Musical Theatre Workshops and Summer Arts Camp Programs in Palatine, IL.
For more information about our ArtReach programs taught by professional actors and teachers, please call 847-372-7798 or consult our website www.artreachspotlite.com.