ALL THINGS MAYFIELD, A TRIBUTE TO CHICAGO LEGEND CURTIS MAYFIELD Saturday, January 31 at The Promontory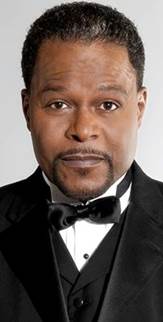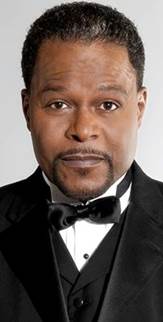 Orman Music & Media, in association with CIMMfest, is proud to announce award-winning actor and R&B legend Reginald Torian, lead singer of the Impressions, headlining the World Premiere of musical revue All Things Mayfield, filled with soul and R&B favorites from the Curtis Mayfield songbook and rarely heard cuts. Under the musical direction of Syd Brown with cast members from Black Ensemble Theater's It's All Right To Have A Good Time, the costumed musical journey in song and narrative channels the career of former Impression Curtis Mayfield, from his humble beginnings in Chicago writing for Jerry "Iceman" Butler and the Impressions classics to songs for the Civil Rights Movement andSuperfly. All Things Mayfield premieres Saturday, January 31, 7:30 p.m. at The Promontory, 5311 South Lake Park Ave West, in Hyde Park.
Few singers have traveled in the footsteps of a master like Reginald Torian, Sr., and none has lived with the work and legacy of Curtis Mayfield the way the Chicago Heights native has since becoming the lead singer of the Impressions in 1972, a position he still enjoys today.  Torian used his pristine falsetto to portray the artist onstage for the Black Ensemble Theater's, It's All Right To Have A Good Time: The Story of Curtis Mayfield, earning him both the Black Theater Alliance's Sammy Davis Jr. Award for Best Leading Actor in a Musical and the African American Arts Alliance of Chicago's Black Excellence Award for Outstanding Theater Actor. These accolades set the stage for creating his all new musical revue, All Things Mayfield.
"All I ever wanted to do was tell Curtis' story and to tell it as succinctly as possible so people can get the richness out of what his music is about and the pain that this man went through, which was evident throughout his life," Torian says. "I want people to experience the emotions and talent of Curtis Mayfield."
In 1958 Cabrini Green resident Curtis Mayfield and his choir-mate Jerry Butler made doo wop history when their group, the Impressions, released the timeless classic "For Your Precious Love." After Butler went solo Mayfield not only found himself fronting the group with his distinct falsetto, but also found his voice as a composer, guitarist, producer and activist, creating timeless hits like "Gypsy Woman" and "Talking About My Baby" and uplifting anthems like "Keep On Pushing," "People Get Ready" and "We're A Winner," which became the soundtrack of the Civil Rights movement. In 1970 he left the group to launch a brilliant solo career and an important record label, Curtom. Two years later Mayfield released the genius Superflysoundtrack, and he continued to record, perform and compose soundtracks until his passing in 1999, even after becoming paralyzed in a 1990 stage accident.
The Impressions continued after Mayfield's departure, and Torian still harmonizes on Mayfield's empowering anthems with Fred Cash and Sam Gooden, the two voices who stood alongside the composer during the group's 1960s triumphs. He became so immersed in Mayfield's work that Torian (an Ordained Elder of the Seventh Day Adventist Church practicing the teachings and spiritual principals of Metaphysical Theology, "New Thought") came to see Mayfield's work as sacred. "Even in church, I would do "People Get Ready'." Torian recalls. "Nobody feels Curtis like I feel Curtis."
All Things Mayfield
Saturday, January 31, 7:30 p.m.
The Promontory, 5311 South Lake Park Ave West, in Hyde Park.
Tickets, $20-$50 at promontorychicago.com